The Public School Berlin
organizing committee member, 2010-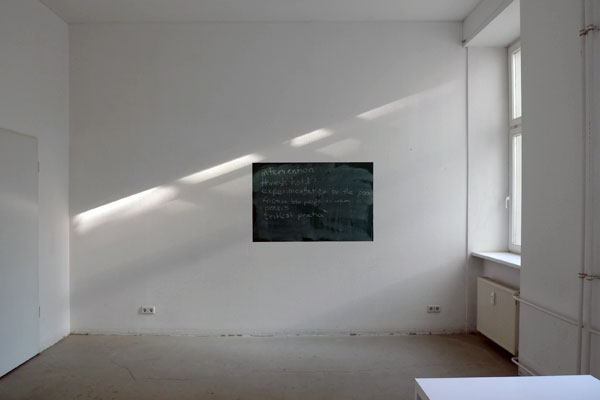 In 2007, The Public School was initiated in Los Angeles in the basement of Telic Arts Exchange. The Public School is a school with no curriculum. It is not accredited, it does not give out degrees, and it has no affiliation with the public school system. It is a framework that supports autodidactic activities, operating under the assumption that everything is in everything.
The Public School Berlin was initiated in the fall of 2010 with the meeting of The Future of The Public School Berlin. For the first year and a half the school was hosted by PROGRAM, which closed down in January of 2012. Since then, one class was hosted at Altes Finanzamt, and the rest have been taking place at Archive Kabinett.